PRAISE FOR KAYTRAMINÉ
"bouncy, fun, smooth track"
triple j
"Truly intoxicating"
Clash
"Slinky and colourful"
NME
"Punchy raps with falsetto vocals"
Hypebeast
"With a classic R&B sound, Aminé's fluid bars take center stage"
FADER
"Party-starting energy"
PAPER Mag
"Rekindling their musical chemistry over bouncy, percussive house production"
Sniffers
Today, Aminé and KAYTRANADA unveil their second single as KAYTRAMINÉ, 'Rebuke'. The single, which was first teased in the closing moments of the Jack Begert-directed '4EVA' music video, is included on this Friday's KAYTRAMINÉ album and was featured today on Zane Lowe's Apple Music 1 show as a World First. LISTEN HERE + PRE-SAVE KAYTRAMINE HERE.
'Rebuke' follows the success of the duo's debut single, '4EVA', which was praised by the New York Times for possessing "the irreverence of Leaders of the New School with the sumptuous physicality of A Tribe Called Quest, all delivered at a tempo that triggers a sense of freedom and release."
The album has been a labor of love spanning nearly a decade with the origins of KAYTRAMINÉ trace back to 2014, when Aminé unveiled 'Not At All', an unofficial remix of KAYTRANADA's 2013 track 'At All'. Impressed by Aminé's rendition, KAYTRANADA extended a hand to collaborate officially, leading to his production contributions on three songs from Aminé's 2015 mixtape, Calling Brio. The upcoming album showcases the pair reigniting their innate chemistry, further solidifying their musical bond.
Stay tuned for more from Aminé & KAYTRANADA soon.
KAYTRAMINÉ
KAYTRAMINÉ LP (out May 19)
PRE-SAVE HERE
'Rebuke' is out now, buy/stream here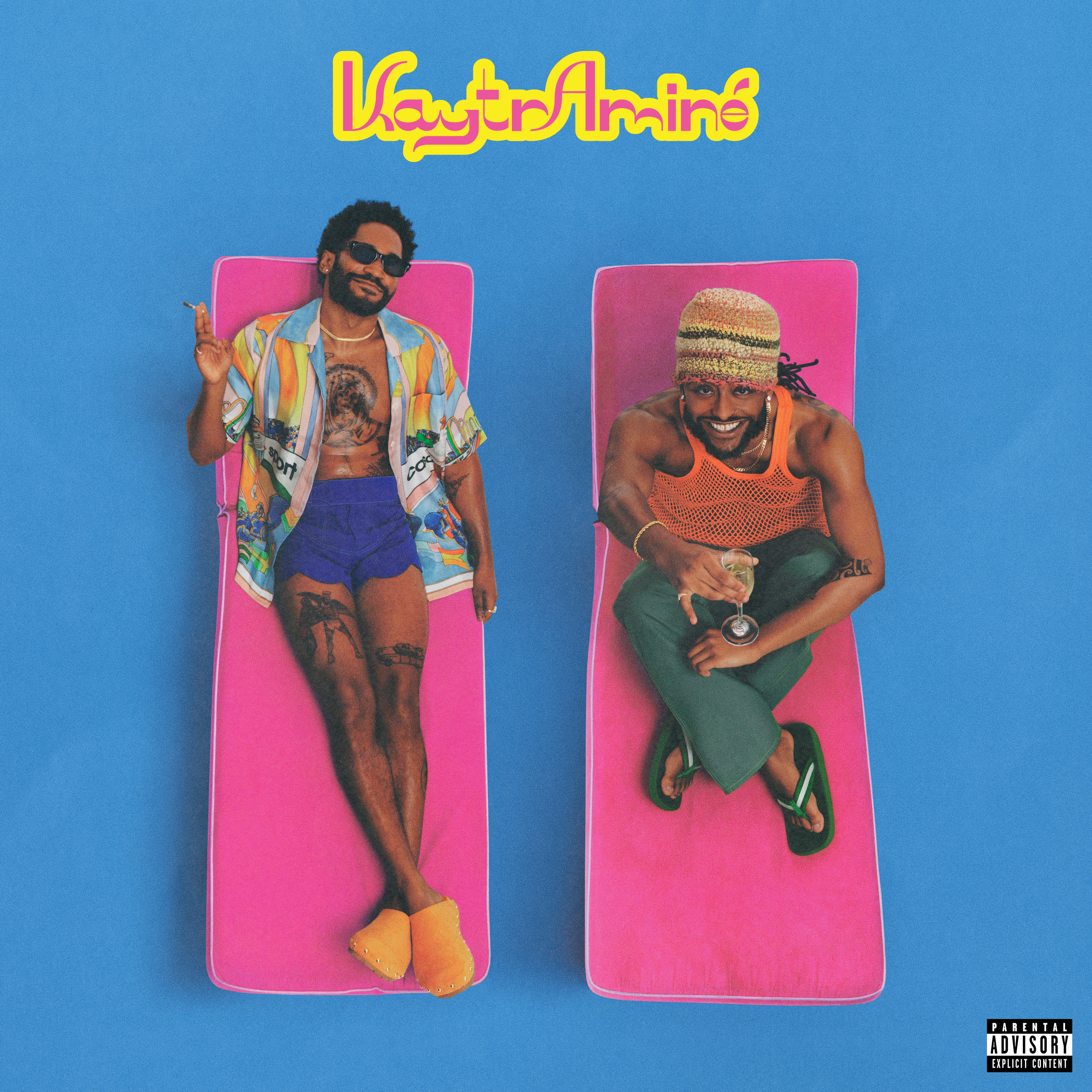 Stay connected with:
 Aminé: Twitter | Instagram | YouTube | Tik Tok
Kaytranada: Twitter | Instagram | YouTube