New album Bloom, The Follow-Up To Blue Neighborhood,
Set For August 31 Release
Pre-Order Underway Now – access HERE
Announces the Bloom US Tour
Includes Shows At NYC's Radio City Music Hall And Los Angeles' Greek Theatre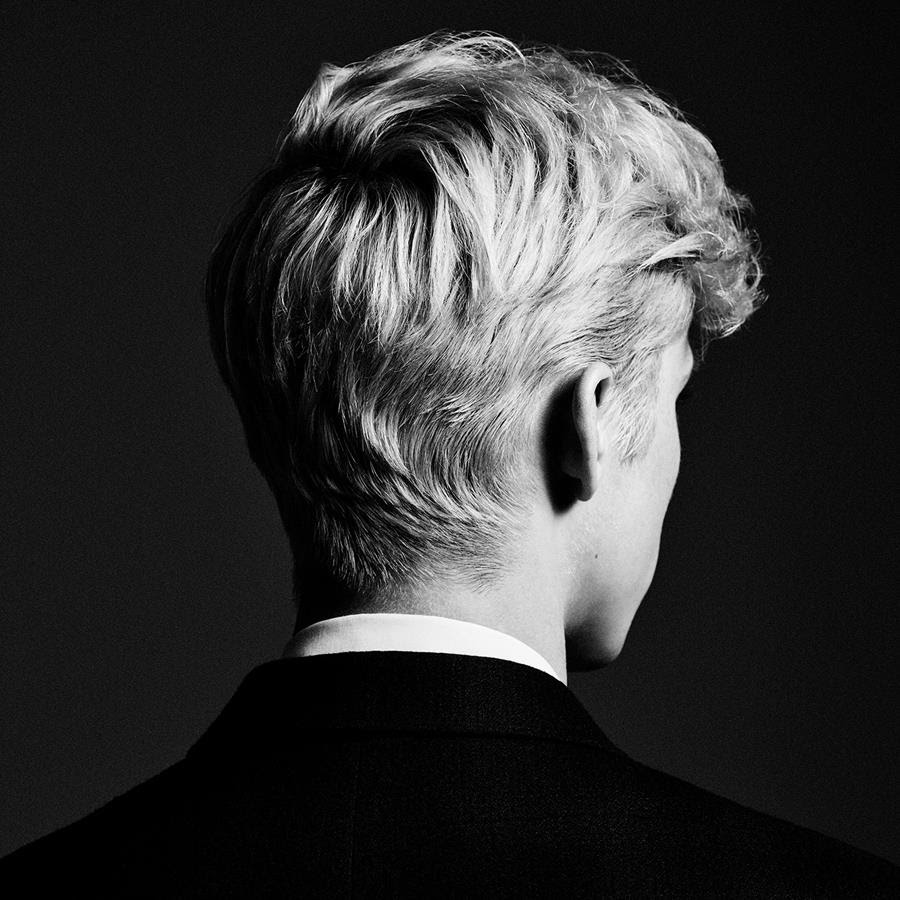 Troye Sivan's Bloom album pre-order launched today at Troye's online store, ahead of release on August 31 on EMI Music Australia.
Hitting the promotional trail in the US, Troye performed two songs during his visit to NBC's TODAY – his new single,  "Bloom," which already has over 10 million combined streams worldwide, and the album's lead single "My My My!"
After teasing information about The Bloom Tour during his appearance on US TODAYearlier this week, Troye Sivan revealed the full itinerary for his US tour today. The North American headline run, produced by Live Nation, will kick off on September 21 in Dallas at the Pavilion at Toyota Music Factory. It will include his first-ever show at New York City's Radio City Music Hall (October 9) and performances at the Greek Theatre in Los Angeles (October 30) and The Masonic in San Francisco (November 1). See below for itinerary.
View Troye performing on TODAY
Troye Sivan      Photo Credit: Danielle DeGrasse
The New York Times, in a Sunday Arts & Leisure cover story, observed "Troye Sivan Is a New Kind of Pop Star: Here, Queer and Used to It  The 22-year-old singer is climbing the charts while demonstrating how his sexual orientation is both part of his art and beside the point." Pitchfork noted, "his latest single, 'Bloom,' is all about living in the delicious present. A gentle, rolling beat and strips of electric guitar cut through airy synth pads…Vocally, Sivan's as open and earnest as he's ever sounded." Noisey said, "Sivan has re-announced himself as a pop heavyweight, and one who is not here to make any compromises at that." NYLON declared, "It's Troye Sivan's year. If this past January's 'My My My!' single cemented him as a budding gay icon, his latest release, 'Bloom,' is his grand flowering."
"My My My!" was the top trending topic worldwide on Twitter after its release in January. Combined global streams of the track, which Pitchfork named as one of the "first great songs" of 2018, are approaching 200 million. The official video, directed by Grant Singer (Lorde, The Weeknd), became the #1 trending clip on YouTube and has nearly 30 million views.
Cumulative streams of "The Good Side," another track from the album, now surpass 40 million worldwide. V Magazine observed, "If artists are thinking of claiming 2018 as their year, they'll have to steal it from Troye Sivan. The 22-year-old is on fire…['The Good Side'] shows the growing pop star's range."
Troye supported his 2015 debut album, Blue Neighbourhood (EMI Music) with sold-out tours across UK, Europe and Australia as well as two sold-out North American tours. Blue Neighbourhood, which topped the iTunes charts in 66 countries, has sold more than 2.5 million adjusted albums worldwide and is certified Platinum in Australia, Gold in the U.S. and Silver in the U.K.
Streams across all platforms exceed 2.5 billion while video views have surpassed 500 million. Associated Press named Blue Neighbourhood as the No. 1 album of 2015 and Rolling Stone awarded it four stars. The single "Youth" claimed the No. 1 spot onBillboard's Hot Club Play chart and has been certified Platinum in the U.S.  Singles "Wild" and "My! My! My!" are both Platinum in Australia.
Troye is the current face of Valentino Menswear, has appeared on the covers of Rolling Stone, Out and V Magazine and stars on the cover of the current issue of GQ Australia.  His numerous awards include two ARIAs, a Billboard Music Awards trophy and two GLAAD Media wins.
Troye Sivan – North American Tour Dates:
8 June              Pittsburgh, PA                         Pittsburgh Pride 2018/Downtown Pittsburgh
4 August          Hershey, PA                            Hersheypark Stadium/Show of the Summer
The Bloom Tour:
21 Sept            Irving, TX                       Pavilion @ Toyota Music Factory
23 Sept            Austin, TX                      Austin City Limits Live at The Moody Theater
24 Sept            Sugar Land, TX            Smart Financial Center
26 Sept            Jacksonville, FL           Daily's Place Amphitheater
28 Sept            St. Petersburg, FL      Mahaffey Theater
29 Sept            Miami, FL                        Bayfront Park Amphitheatre
1 Oct               Atlanta, GA                     Coca-Cola Roxy
2 Oct               Charlotte, NC                Charlotte Metro Credit Union Amphitheatre
4 Oct               Washington, DC          The Anthem*
6 Oct               Upper Darby, PA          Tower Theater
9 Oct               New York, NY                 Radio City Music Hall
11 Oct             Laval, QC                          Place Bell
12 Oct             Boston, MA                     Boch Center – Wang Theatre
14 Oct             Detroit, MI                       Fox Theatre
15 Oct             Toronto, ON                    Sony Centre
17 Oct             Minneapolis, MN          State Theatre
19 Oct             Chicago, IL                        Chicago Theatre
20 Oct             Milwaukee, WI               Eagles Ballroom
22 Oct             Denver, CO                       Fillmore Auditorium
24 Oct             Phoenix, AZ                      Comerica Theatre
25 Oct             San Diego, CA                  Cal Coast Credit Union Open Air Theatre at SDSU
27 Oct             Anaheim, CA                    House of Blues
30 Oct             Los Angeles, CA              Greek Theatre
1 Nov              San Francisco, CA            The Masonic
5 Nov              Portland, OR                       Roseland Theater
7 Nov              Seattle, WA                          Paramount Theatre
8 Nov              Vancouver, BC                   Queen Elizabeth Theatre
* not a Live Nation show
The official Troye Sivan app is available  now on Apple Store and Google Play
Access media assets HERE
Website: www.troyesivan.com
Facebook: www.facebook.com/troyesivan
Twitter: www.twitter.com/troyesivan
Instagram: www.instagram.com/troyesivan
YouTube: www.youtube.com/user/TroyeSivan18
Tumblr: www.troyesivan.tumblr.com
Vevo: youtube.com/TroyeSivanVEVO