Popular Manipulations out Friday August 11 on Pod via Inertia Music
"Every fragment of the track has been dialled up to 100, blared out to the skies."
NME
"The first chapter of a new book in the band's creative growth."
NPR Music
"The album's chock-full of emotional anthems."
Noisey
Last month, The Districts announced their new album, Popular Manipulations, and shared the video for lead single "Ordinary Day". Today, they're back with another anthem, "If Before I Wake", premiering via NME.
Rob Grote from the band says, "The lyrics were written the morning after actually waking up during a storm that felt like it was right over my room. It was refreshing to work on as a band because we had been talking about ideas of restraint and contrast, removing chord changes and toying with droning notes, and this one felt like we synthesized some of those ideas more by second nature as we had been exploring those ideas for a while at this point."
The distinctly intense sound of Popular Manipulations — charging guitars, thunderous drumming, and Grote's searing vocals — was brought on by a few cited influences, from shoegaze's aggressive swirl to the Velvet Underground's impeccable drone-rock sound. But don't mistake easy comparisons for a lack of originality: on Popular Manipulations, The Districts are in a lane entirely their own, exploring lyrical themes of isolation and abandonment in a way that ups the music's already highly charged emotional quotient.
For such weighty thematic material, though, Popular Manipulations is purely life-affirming rock music, bursting with energy that cuts through the darkness of the world that surrounds us. "We're a much better distillation of who we wish to be as a band," Grote reflects on the journey that has led The Districts to this point. "We've figured out how to distill the things we've been trying to accomplish as a band, musically and lyrically. We've always viewed making music as something we're trying to do better the whole time."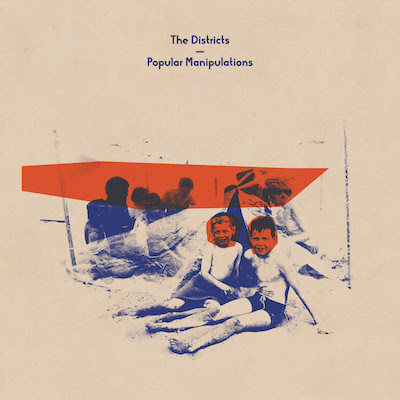 The Districts
Popular Manipulations
1. If Before I Wake
2. Violet
3. Ordinary Day
4. Salt
5. Why Would I Wanna Be
6. Point
7. Airplane
8. Fat Kiddo
9. Capable
10. Rattling of the Heart
11. Will You Please Be Quiet Please?