Photo credit: Tonje Thilesen

"one of the US's most underrated songwriters" – THE GUARDIAN
"a once-in-a-generation talent" – FADER
"(Sandy) Alex G is capable of basically anything at this point" – GQ
"jaw-dropping magic" – VICE
Today, (Sandy) Alex G has shared a new track and accompanying video, "Hope", from his forthcoming album, House of Sugar.
Listen to "Hope" HERE
Along with "Hope", (Sandy) Alex G has also announced a headline tour through North America, the UK, and EU, beginning October 2019 shortly after his previously announced Lollapalooza performance and aftershow. See more info HERE.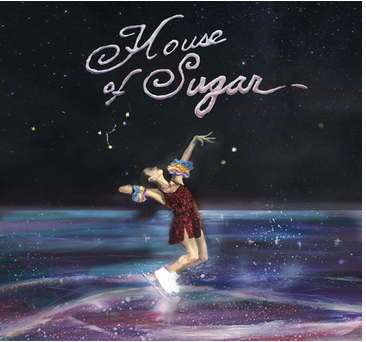 House of Sugar artwork
(Sandy) Alex G, a.k.a. the singer, songwriter, and musician Alex Giannascoli, began writing the songs that would ultimately become House of Sugar in the fall of 2017. Whereas with earlier efforts, such as 2011's self-released Winner or the landmark 2014 release DSU, music was written and recorded at a prolific clip, with these new songs Giannascoli approached the recording process with a newfound deliberateness, concentrating on a smaller collection of songs and laboring over each with more focus and acuity than ever before.
Giannascoli worked closely with Jacob Portrait, who mixed both Rocket and 2015's Beach Music, and helped to balance each of House of Sugar's dense, multi-faceted tracks. As the product of extended focus and planning, House of Sugar emerges as Giannascoli's most meticulous, cohesive album yet: a statement of artistic purpose, showing off his ear for both persistent earworms and shifting textures, and the out-there sonic adventurism that's made previous (Sandy) Alex G records so singular.
House of Sugar is available to pre-order now on limited pressing purple vinyl, standard black vinyl, CD, and digital download. Out September 13th, it is (Sandy) Alex G's ninth album overall, and his third for Domino.
House of Sugar tracklisting:
01. Walk Away
02. Hope
03. Southern Sky
04. Gretel
05. Taking
06. Near
07. Project 2
08. Bad Man
09. Sugar
10. In My Arms
11. Cow
12. Crime
13. SugarHouse (Live)
Pre-order House of Sugar HERE
(Sandy) Alex G Online
Website | Facebook | Twitter | Instagram