Peckham based Rina Mushonga explores space and time with a third single '4qrtrs' out today, taken from her upcoming album due early next year.
The Dutch-Zimbabwean artist is pushing her unique afropop-indie-electro fusion to its outer limits – and to her new home in Peckham – with intergalactic and romantic consequences. "4qrtrs' started in Zimbabwe and came together in London," explains Rina, "it even references some of the local joints in Peckham. Its name comes from a video-game bar I fell in love with when I first moved here and where I've spent many nights playing Pacman and Space Invaders with friends and local strangers."
Blending traditional African influences with modern club pop through her wildly uncompromising style, Rina takes her inspiration from Greek mythology and a love of literature, her childhood in Harare, a former life living in Amsterdam and the London locale which she now calls home. Like a love song to her own back yard, '4qrtrs' returns to the faces – and voices – of Rina's new neighbourhood. Fed through her recent coming-of-age single 'Jungles' and the video for 'Ata|antA', the track's opening field recordings vividly capture the hubbub of activity that rose up to the window by which she wrote, whilst recovering from an injury to her Achilles heel. "I would just hear kids coming home from school, and families and traffic, and I'd just be soaking it all in," she says.
Rina continues; "It's a little bit 'frustrated long-distance relationship' and a little bit 'Zim I really miss you and I don't know how to be with you'. It's a bit of 'I dare you to take a chance on me' with the unfolding joy of where I am now – and navigating and accepting all these different parts of one's identity. That's probably why it materialised here in good old Peckham, so much of it reminds me of home, the sounds and vibes of Rye Lane – it unlocked something in me and allowed a new sound and perspective to take root. '4qrtrs' speaks to that process and the geography of it all. It's often scary and lonely, but there's no regrets – just a growing, vivid sense of moving into something new that embraces all these different parts."
Working with Frans Verburg who played keys in her old band and Grammy-winning producer Brett Shaw, Rina says her newest material is further refinement of a vision that's been a long time forming; "'4qrtrs' has been prodded, poked and teased into existence. Parts of it belonged to my old, discarded songs, other bits and pieces I wrote more recently. It's become this weird collage or map of where I've been, emotionally and geographically. "
With zingy guitar hooks zipping in and out of colourful synth layers and Afro-pop beats, '4qrtrs' nods equally to her time growing up listening to Oliver Mtukudzi and Miriam Makeba, as to her 90s cassette favourites like Tori Amos and Crowded House. "Funnily enough the song's fractured-ness quite nicely symbolises the many different influences I draw on in my music… all these different bits and sounds which are part of a longer process of discovery, experimentation and history, are also me."
In just 12 months, through her singles 'Ata|antA' and 'Jungles', Rina's genre-hopping music has already captured the attention of Pitchfork, The Fader, Noisey, Afropunk, i-D, Wonderland and Beat Magazine, all enamoured by her powerful stance and sense of independence and emancipation. Whilst living in The Benelux, her debut album 'The Wild, The Wilderness' was released to critical acclaim and gave her a huge regional fanbase. However, her move to Peckham also magnified how worn out and despondent she had become in The Netherlands. It stirred up new questions about what home, diversity and representation meant and how fundamentally important they were to her.
"My life always felt very cross-pollinated, but being half European and half African sometimes I felt I was asked to choose which I identified with the most – like I had to pick a side. It was pretty excruciating – especially as within my family unit it was never about that — one or the other — my Dad always called us global citizens, with pride – we belonged everywhere. I loved that, I identified with that — I didn't have to choose… my music doesn't have to choose to express anything but myself — a little bit of this, a little bit of that — and it's that mix of genres that best represents me, how I see things and experience the world and consequently how I express myself."
'4qrtrs' is out today on [PIAS] Recording with news on a new album to follow shortly.
Play '4qrtrs': http://smarturl.it/4qrtrs
Rina plays Notting Hill Arts Club on Friday the 14th of September, tickets here.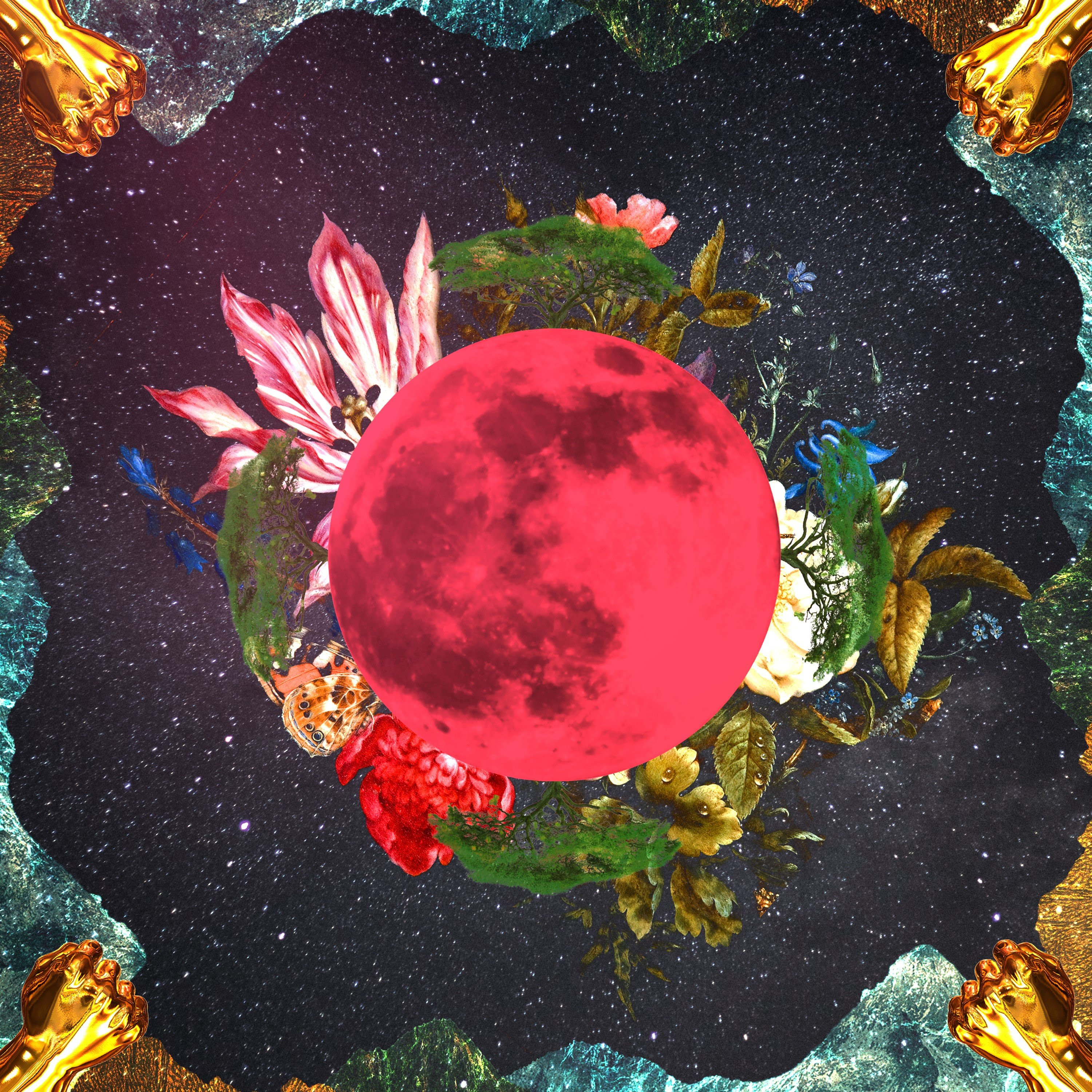 Connect with Rina Online: Official | Facebook | Twitter | Instagram