New video from The Smith Street Band for 'Shine' 
Watch The xx perform 'I Dare You' live on The Late Show with Stephen Colbert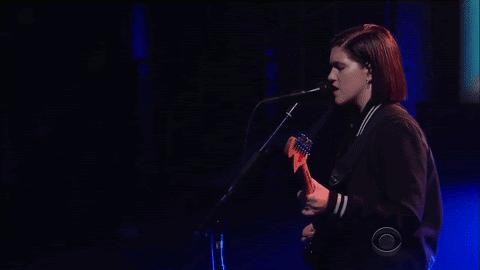 Watch – Pixx                                                    Watch – Benjamin Booker
'Waterslides'                                                     'Believe'
Watch – Aldous Harding                                Watch – Perfume Genius
Live on Jools Holland                                     Live set via Pitchfork
Listen – Walter TV                                           Listen – Naomi Punk
'Graceland'                                                        'Chains' + 'Tiger Pipe'
Read – Methyl Ethel                                       Read – Client Liaison
Corner Hotel live review                                Limit'd interview
via The Au Review
ANNOUNCED
OFFICE PLAYLIST
ICYMI
Sign up as a supporter during PBS FM's Radio Festival!
Read The Mountain Goats feature interview on Noisey
Jad & The new track 'Underground Real Shit' premieres via Clash Magazine
Watch documentary of Six. By Seven The Dream Is Sweeter Than The Taste
Preview and preorder a new photography book of Warpaint tour life over the past seven years, US / THEN by Robin Laananen
Warpaint announced for Alt-J Australian tour
WIN A THING
??? Win Double Vinyl Lucky Dip ???
Still got a bunch o' vinyl going out the door ~ If you're keen to take some off our hands, go into the running by emailinginfo@remotecontrolrecords.com.au with 'DIP ME IN' in the subject line. Include your full name and address. We'll send you TWO ~mystery~ records.
Open to Aus residents only.