NOCTURNAL + VIRGIN AUSTRALIA MELBOURNE FASHION FESTIVAL BOOK THE AVALANCHES (DJ SET), KAIIT, CHELA, CHUNKY MOVE & BEBÉ FOR MARCH 
Culture meets couture at Melbourne Museum with brand new fashion exhibition Fashion Redux.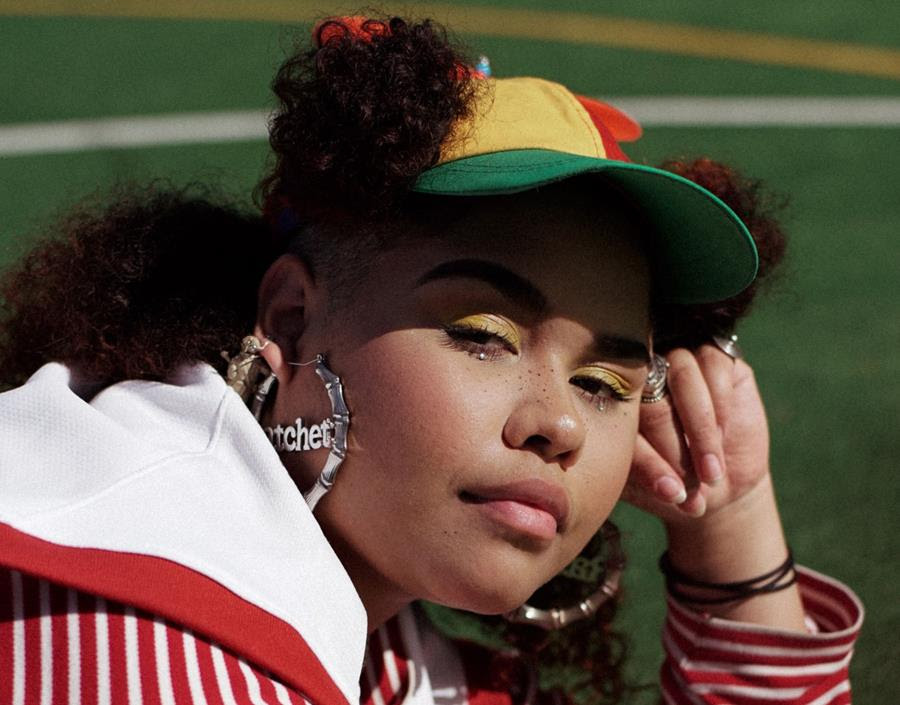 Nocturnal returns in March, as Melbourne Museum and Virgin Australia Melbourne Fashion Festival (VAMFF) come together to welcome The Avalanches (DJ Set), Kaiit, Chela, Chunky Move, bebé and launch Fashion Redux: a brand new collaborative fashion exhibition.
The Avalanches (DJ Set). Masters of excavation and reinvention. On their landmark debut Since I Left You (2000) and its acclaimed follow-up Wildflower (2016), The Avalanches swept through decades of sound and memory to create ecstatic new worlds. As the duo step up to the turntables to close Nocturnal March, audiences will have a rare opportunity to delight in these exquisite postcards as they come to life in real time. Come witness the alchemy.
Kaiit. At just 20, Kaiit has left an indelible impression on audiences in Australia and abroad. Though her work nods lovingly toward Amy Winehouse, Lauryn Hill, Noname and SZA, Kaiit's style is all her own – wholly exemplified in her incredible performance for Nocturnal's celebration of NAIDOC Week in 2018. As Vogue urged in their profile of the emerging star: "step into her world."
Chela. Multi-instrumentalist artist and filmmaker Chela (Chelsea Wheatley) has written and performed music since childhood, introducing her solo project via French label and fashion house Kitsuné and most recently, an anthemic collaboration with fellow Melbournian Banoffee.
bebé. Enter Triple R and Hope St Radio broadcaster and DJ bebé (Nicole Jones), who delivers a dizzying cocktail of acid house, cosmic disco, crunchy techno and esoterica. Dive in.
Chunky Move. Defined by unpredictability, Chunky Move explore the many possibilities of contemporary dance through cross-genre collaborations and cultural exchange. At Nocturnal, Chunky Move will deliver an unmissable preview of an immersive new work. Bear witness to stunning refractions of the present and possible.
Behold the iconic at Fashion Redux: a bold new collaborative exhibition welcoming leaders of Melbourne fashion – from Alpha60, How Two Live, Ntombi Moyo and many more – to explore Museum Victoria's vast fashion archives.
In tribute to the city's history of innovation and opulence, the exhibition serves as timeless snapshot of how styles from the past can be reinterpreted to become part of the Now.
Courtesy of VAMFF's Fashion Film Award, visitors will also be treated to screenings of this year's award-winning selections, including new works from up-and-coming and established filmmakers working with Prada, Gucci and local Melbourne designers.
Ready for more? Embrace your inner explorer as our resident experts lead you on an after-dark journey through each of the Museum's weird and wonderful corners.
Nocturnal March. On-sale now. 
NOCTURNAL x MELBOURNE FASHION
Friday 1 March | 7pm to 11pm
Melbourne Museum, 11 Nicholson Street, Carlton
Featuring: The Avalanches (DJ Set), Kaitt, Chela, bebé and Chunky Move.
Presented in partnership with Virgin Australia Melbourne Fashion Festival.
Tickets on sale now
Members $20 / Concession $30 / Early Bird $27 / On the door $37
Discounts for concession and group tickets apply. 
Virgin Australia Melbourne Fashion Festival ticket-holders will have access to an exclusive ticket offer for Nocturnal March when booking online.