"Higher" Tapped For Apple Watch Series 2 Ad, Airing Globally Now 
Track Is From Lemaitre's New Album, Chapter One, Out June 2
And Available For Pre-Order Now 
Career-Spanning Retrospective Album Features The Hits "Closer,"
"Playing To Lose," "We Got You" And More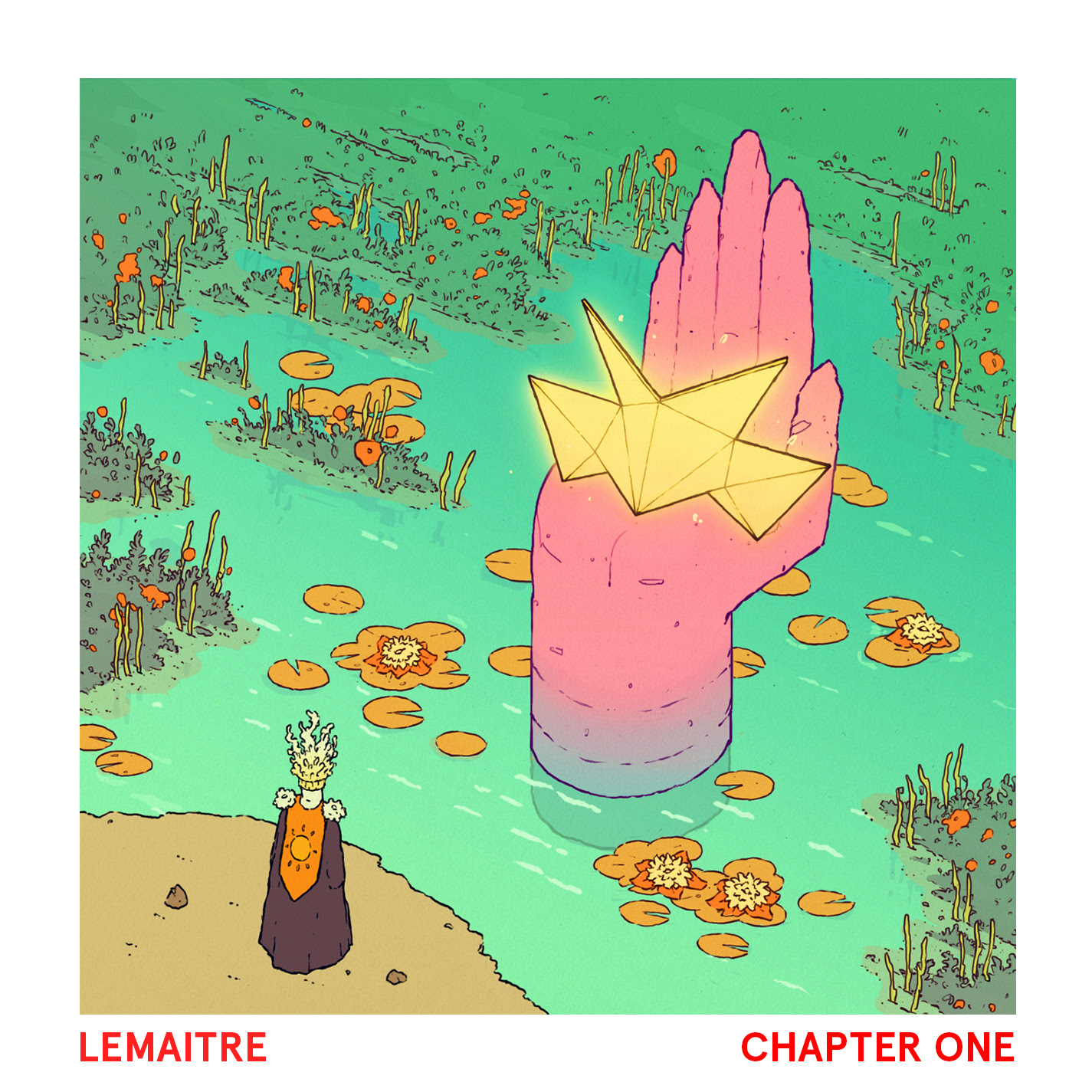 Norwegian-born, Los Angeles-based electronic duo Lemaitre – comprising Ulrik Denizou Lund and Ketil Jansen – return with a new track, "Higher," recorded with vocalist Maty Noyes, who was heard on The Weeknd's "Angel" and Kygo's "Stay." Fans can purchase or stream "Higher" HERE, and watch the track visualizer HERE. The song debuted on Dancing Astronaut yesterday as their 'Track of the Week.' "Higher" has been licensed for the Apple Watch Series 2 ad, "Close Your Rings — Dance, Run, Rock," which is airing globally now. View the commercial HERE.
Ketil Jansen recalls, "Originally this song was called 'rachet beatz' because it is rachet AF, and I like to make rachet beats on my PC computer. This one was more racheter than my other beats, so Maty was at the studio and said, 'Yo lemme spit that fyre, cuz I also like rachet beats.' Sometimes I like heavy metal, too. So at the end of the day, it's just fire, and people want to get lit. This is us giving the people a lighter."
"Higher" is from Lemaitre's new album, Chapter One, set for release on June 2 on Astralwerks. Fans who pre-order the digital album HERE will instantly receive "Higher."
Chapter One is a career-spanning retrospective album that includes Lemaitre's most definitive songs – beginning with "Blue Shift" and "Strobes Pt. 2" from the duo's very first EP, 2010s The Friendly Sound, and including highlights such as "The End," "Continuum" and "Cut to Black" from Lemaitre's acclaimed Relativity series of EPs. "Cut to Black" received widespread attention after Facebook used it for Friends' Day on the company's 12th anniversary. Lemaitre's two 2016 Astralwerks EPs, 1749 and Afterglow, are represented with songs like "Closer" featuring Jennie A, which has upwards of 40 million streams on Spotify and has been licensed by PayPal, Facebook, Tropicana and Google Pixel, "We Got U" featuring The Knocks and "Playing To Lose" featuring New York-based singer Stanaj.
NPR Music recently hailed "Playing To Lose" as one of the "Songs We Love," and noted, "The song is about someone looking for love in all the wrong places, but Lemaitre makes the dreary topic surprisingly optimistic. Weaving together heavy drums, hopeful hooks and guest vocalist Stanaj's fluttering falsetto, they capture the highs and lows of intimacy, culminating in a rousing chorus that swells around and around again."
Coucheron's never-before-released remix of "Playing To Lose" is included on Chapter One, in addition to the original version of the song.
Chapter One – Track Listing:
1.   Cut To Black
2.   Closer feat. Jennie A.
3.   Continuum
4.   Higher feat. Maty Noyes
5.   Blue Shift
6.   Stepping Stone feat. Mark Johns
7.   Time To Realize
8.   We Got U feat. The Knocks
9.    Last Night On Earth
10.  Playing To Lose feat. Stanaj
11.  Strobes Pt 2
12.  High Tide
13.  The End
14.  Playing To Lose feat. Stanaj (Coucheron Remix)