credit: Matsu
Flume today shares a new track 'Friends (feat. Reo Cragun)', his first single proper since 2016. The track premiered on Australian radio station triple j this morning and was written and recorded in LA with Reo Cragun, a rising hip-hop star in his own right.
Last week, Flume (a.k.a Harley Streten) released Hi This Is Flume, a 38 minute mixtape and accompanying visualiser directed by longtime collaborator Jonathan Zawada. The mixtape has been streamed over 15 million times and gained nods of approval from Pitchfork, Billboard and The Fader and many others around the world.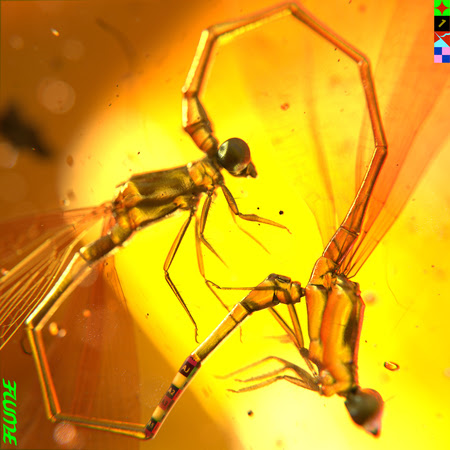 ABOUT FLUME
Flume rose to prominence as a teenager with his brilliant, scene-starting, self-titled debut in 2012.  Featuring the hits Holdin On, On Top, Sleepless and others, the album amassed global plaudits, becoming a chart-topper in his native Australia.  In the two years that followed, Flume established a name as a serious international contender, thanks to his compelling live show (debuting at Coachella, Lollapalooza, Reading & Leeds and many others) and skillful remixes of high-profile acts including Lorde and Disclosure.
After a series of well-received collaborations (Lockjaw EP with Chet Faker [2014] and Some Minds with Andrew Wyatt [2015]), Flume released his second LP, Skin.  Launching with the blockbuster hit Never Be Like You feat. Kai, the album reinforced Flume's status as an inventive, boundary pushing producer while simultaneously reaching huge new audiences around the world.  That year, in addition to becoming an A-list BBC Radio 1 artist, Flume sold over 300,000 tickets globally across a sold out 59 date world tour. He achieved platinum and gold accreditation in multiple territories around the world and took home his first Grammy Award for Best/Dance Electronic Album.  
PRAISE FOR FLUME
"Hi This Is Flume is a 17-track reminder of Flume's reigning status as an innovator in electronic music." – Earmilk
"Hi This Is Flume runs 38 minutes. It'll be the best 38 minutes of your day, hands down." – Billboard
"It's hard to find an artist quite like Flume. He's an artist not just in front of the curve but defining it instead…When Flume and SOPHIE meet, expectations are always exceeded." – Pilerats
"Flume breathes new life into mixtapes with 'Hi This Is Flume'" – High Snobiety