As rare as the chance sighting of an Otway Panther.
A once a year happening, is happening once again.
A three-day, two-night, one-stage, multi-sensory safari.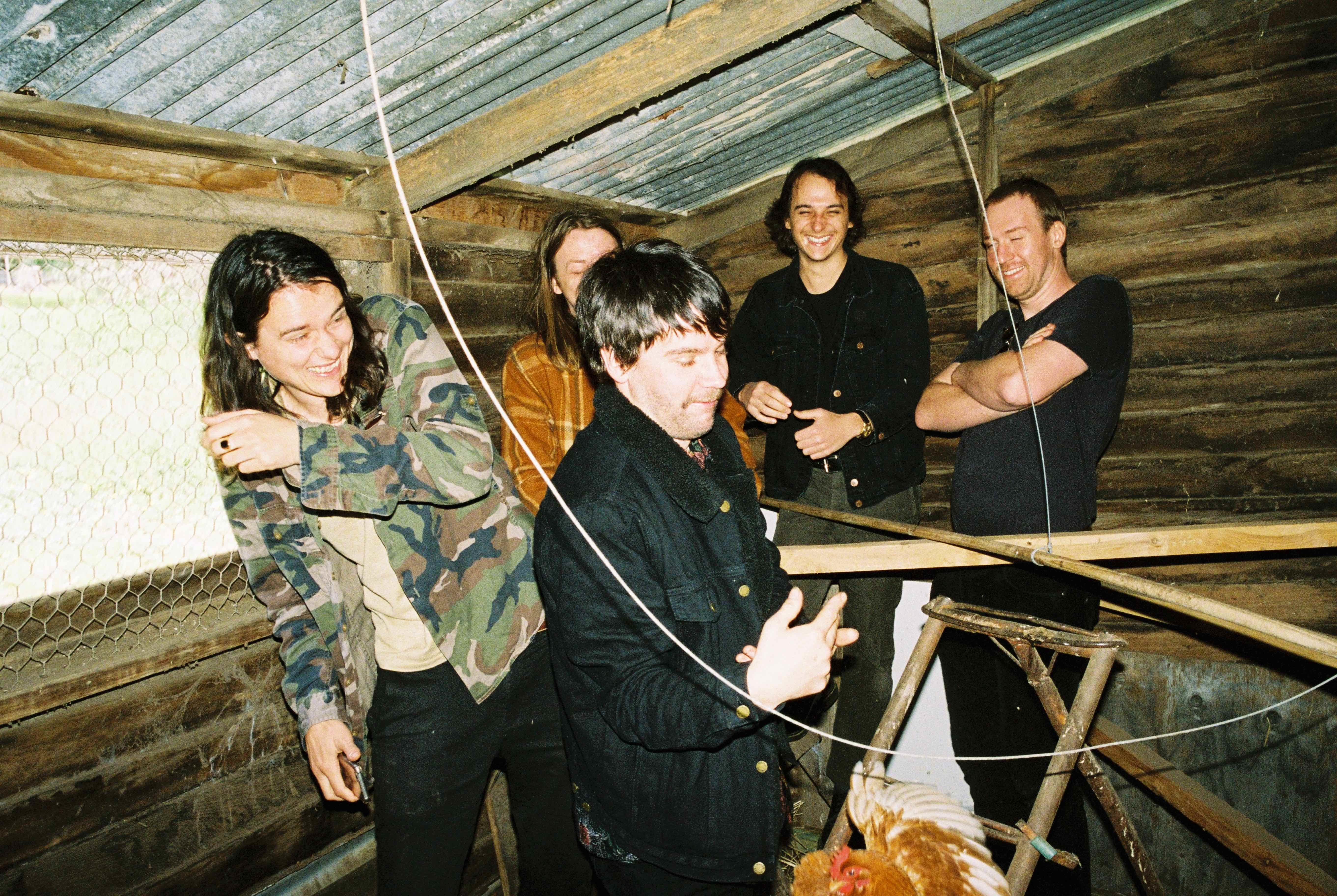 Regional Victorian music festival By The Meadow returns to Bambra from Friday 29 – Sunday 31 March 2019. Soul screeching garage rhythm and blues dance party, The Murlocs, and witty American indie rock songwriter, Lucy Dacus, will headline the 6th annual instalment.
The boutique multiday event boasts a secluded wilderness weekend of music, flora and fauna spanning three days and two nights with camping, glamping and BYO to boot. Already announced to appear in the legendary Bambra Bowl this March is beloved Brisbane trio The Goon Sax and future-pop duo Collarbones, plus soul powerhouseThando. Now, By The Meadow are absolutely thrilled to reveal their next special selection of musical wildlife set to gather at the Bowl as the leaves begin to fall this Autumn.
Bringing some of the most raucous harmonica playing you ever did witness, the Festival's organisers are over the moon to announce this year's headliners, The Murlocs. The ever-illusive blues and garage outfit have proven a rare sighting in the Victorian surrounds of late, having shared-band members with King Gizzard & The Lizard Wizard, Crepes, Baked Beans and more who've all had a busy 12 months amidst releases and touring. But when The Gizz are away, Uncle Murl comes out to play the band's first Australian performance in over a year.
Joining The Murlocs, as headliners will be the witty and emotive sounds of American indie rock songwriter, Lucy Dacus. In her Australian debut, the Virginian native will bring her delicate, nuanced tones down under off the back of her critically acclaimed 2018 LPHistorian. Ending relationships, the breakdown of friendships and the death of family are painted vividly in Dacus' sophomore record with a subtlety that is immediately captivating. There's a reason By The Meadow is flying Lucy Dacus halfway across the world – to soundtrack the soft fall of dusk at your home among the gum trees.
Traversing terrains of soul, disco and funk along the Otway Hillside, will be renowned dance floor filler Harvey Sutherland. Fresh from a string of UK performances supporting Little Dragon, it's time to welcome Mike Katz back home as his nom de plume guides the Meadow into an inevitable dance frenzy.
Rounding out the second announcement are hometown returnees The Vasco Era, 7-piece psych funk band The Seven Ups, sublime electronic artist Roza Terenzi, live jazz-funk, Afrobeat outfit Zeitgeist Freedom Energy Exchange, indie folk darling Clea, as well as the likes of Martin Frawley, murmurmur, Merpire, Hobsons Bay Coast Guard, Hemm, Not A Boys Name, Melbourne Indie Voices, Lauren. plus more to be announced.
This year in partnership with Forte Magazine, By The Meadow have opened up a slot giving an opportunity for an emerging artist from the Geelong/Surf Coast/Otways to score themselves a spot on the line up alongside this year's eclectic menagerie of artists. Applications are open now until midnight Friday 22 February via www.bythemeadow.comor fortemag.com.au
Just 90-minutes South-West of Melbourne, perched on the edge of the Otway's, By TheMeadow, is tucked away amongst a gathering of rolling lush Bambra hills and rugged bushland.  The refreshments are regionally focussed with craft beers courtesy of Salt Brewing, plus some of the tastiest cool climate wine in Australia from various Otway Hinterlands vineyards (just down the road) and pop-up food stalls operated by local restaurants to make sure the premium produce is on offer. FYI – it's still BYO, but if your tinnies are starting to taste a bit same-same, the locals have got you covered.
With the limited release allocation sold out, another 300 general release tickets + camping and glamping packages are now available starting from $158.00 + BF.
Total capacity is carefully capped to keep the familiar cosiness in, and any feral fauna out, so you better hop to it and grab your tickets now!
BY THE MEADOW 6
March 29 – 31, 2019 – Bambra, Victoria
THE MURLOCS
LUCY DACUS (USA)
HARVEY SUTHERLAND
THE GOON SAX
THE VASCO ERA
COLLARBONES
THANDO
THE SEVEN UPS
ROZA TERENZI
ZEITGEIST FREEDOM ENERGY EXCHANGE
CLEA
MARTIN FRAWLEY
MURMURMUR
MERPIRE
HOBSONS BAY COAST GUARD
HEMM
NOT A BOYS NAME
LAUREN.
MELBOURNE INDIE VOICES
+ MORE TO COME
Limited release – SOLD OUT
General release, 300 tickets available at $158.00 + BF
On Sale Now Until March 4th (Unless Sold Out Prior) at www.bythemeadow.com