The Music Victoria Awards are on once again, taking place at the stunning Melbourne Recital Centre on Wednesday 20 November as part of Melbourne Music Week.
This year's Awards night performers include 2019 Hall of Fame inductees Vika and Linda Bull and first-time Awards nominee Gordon Koang, who is up for a whopping five nominations this year. They will be joined by dark-folk metal act and Best Heavy Album nominee Suldusk and Bad Apples powerhouse, Philly as well as former Triple R Album of The Week recipient and AMP nominee, Grand Salvo. Each of these artists will hit the Melbourne Recital Centre stage to perform their own standout tracks from the past 12 months.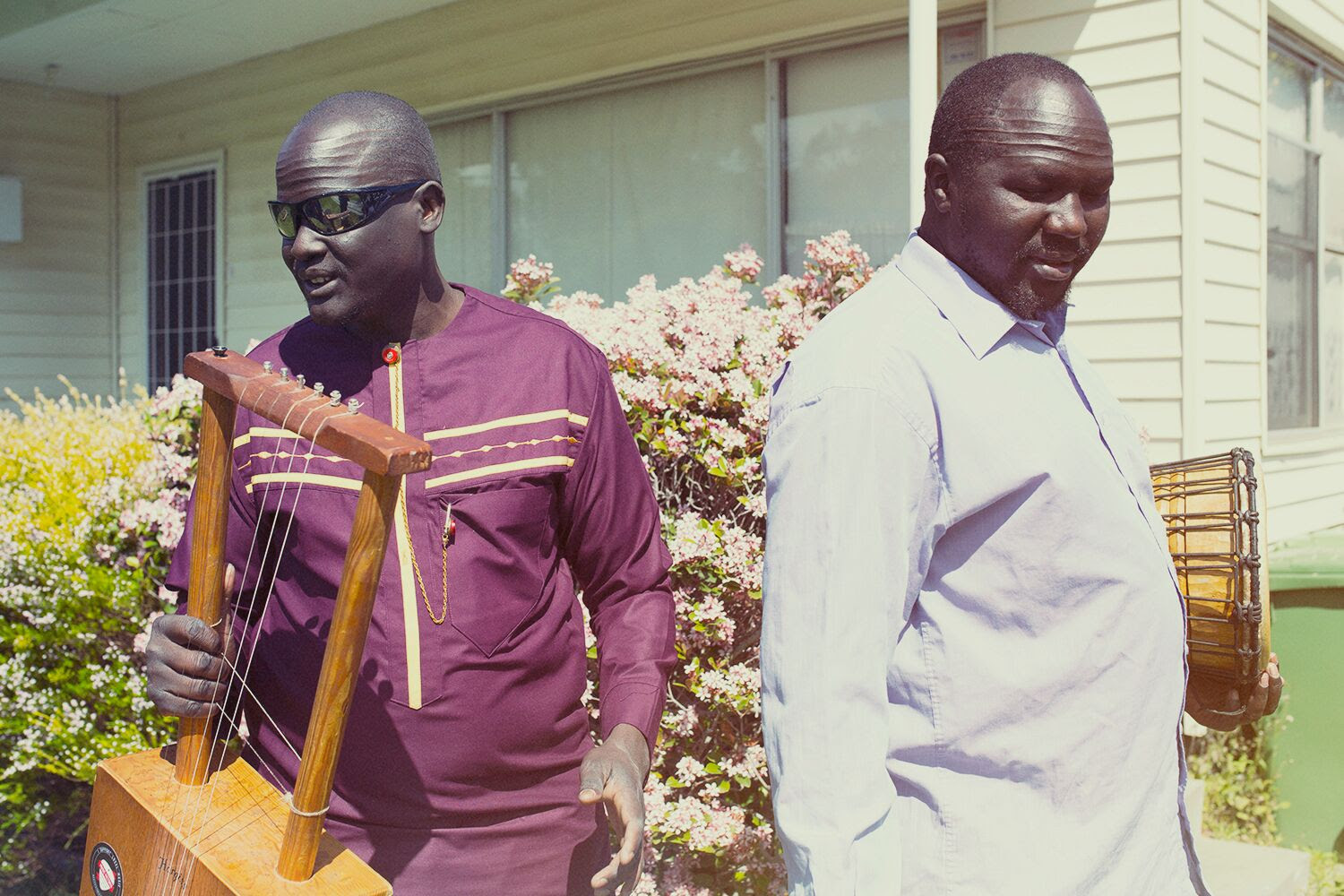 "What an honour to be given the Hall Of Fame award by Music Victoria, we've loved every one of our 35 years of being part of the vibrant Melbourne music scene." – Vika Bull
"We are genuinely surprised to be given this most precious Hall of Fame award. To be included alongside our heroes is the biggest honour and we are so happy and proud to be recognised by Music Victoria." – Linda Bull
Excitement is building around the event thanks to Bendigo Bank, which is once again offering generous cash prizes of $3,000 for each of the winners in the industry-voted categories for the Best Regional and Outer Suburban Act, Best Regional/Outer Suburban Venue (Over 50 gigs per year) + Best Regional/Outer Suburban Venue (Under 50 gigs per year).
"We are excited and honoured to support this fantastic event for the second year running. The Music Victoria Awards provide an amazing platform for recognition for our emerging and established local talent and the wonderful venues in Regional and Suburban Victorian, and are a brilliant night for all involved" – Nick Carter, Bendigo Bank
With less than 3 weeks left to vote in the public categories, be sure to cast your vote by midnight Friday 8 November to ensure your favourite acts and venues are awarded for their efforts. If you'd like to head along to catch all the action at the Melbourne Recital Centre, a very limited number of general public tickets are now on sale with hefty discounts available for Music Victoria Members, so get in quick!
Don't forget to get your public votes in before midnight Friday 8 November 2019 at: www.musicvictoria.com.au/votenow
Best Album
Amyl and the Sniffers – Amyl and the Sniffers
Angie McMahon – Salt
Gregor – Silver Drop
On Diamond – On Diamond
The Teskey Brothers – Run Home Slow
Best Band
Amyl and the Sniffers
Cash Savage and The Last Drinks
King Gizzard & the Lizard Wizard
The Teskey Brothers
Tropical F*ck Storm
Best Song
Briggs – Life is Incredible (feat. Greg Holden)
Cash Savage and The Last Drinks – Good Citizens
Gordon Koang – Stand Up (Clap Your Hands)
Sampa The Great – Final Form
The Teskey Brothers – So Caught Up
Best Solo Artist
Alex Lahey
Angie McMahon
Baker Boy
Courtney Barnett
DRMNGNOW
Gordon Koang
Gregor
Olympia
Palm Springs
Sampa The Great
Best Male Musician
Davey Lane
Gareth Liddiard (Tropical Fuck Storm)
Gordon Koang
Stu Mackenzie (King Gizzard & The Lizard Wizard)
Paul Kelly
Best Female Musician
Angie McMahon
Courtney Barnett
Erica Dunn (Tropical F*ck Storm, Palm Springs, Harmony)
Romy Vager (RVG)
Sampa Tembo (Sampa The Great)
Best Breakthrough Act
DRMNGNOW
Gena Rose Bruce
G Flip
Gordon Koang
Tones and I
Best Live Act
Amyl and the Sniffers
King Gizzard & The Lizard Wizard
Mildlife
Sampa The Great
Tropical F*ck Storm
Best Small Venue (under 500 capacity)
The Gasometer Hotel, Fitzroy
Howler, Brunswick
Northcote Social Club, Northcote
The Old Bar, Fitzroy
The Tote Hotel, Collingwood
Best Large Venue (over 500 capacity)
Corner Hotel, Richmond
The Croxton Bandroom, Thornbury
Forum, Melbourne
Hamer Hall, Southbank
Melbourne Recital Centre, Southbank
INDUSTRY-VOTED NOMINEES
Best Festival
Boogie Festival
Gizzfest
Golden Plains
Meredith Music Festival
Supersense
Best Regional/Outer Suburban Act – $3,000 Bendigo Bank cash prize
Kian
The Kite Machine
Maya Rose
Stonefield
The Teskey Brothers
Best Regional/Outer Suburban Venue (Over 50 gigs per year) – $3,000 Bendigo Bank cash prize
The Bridge Hotel, Castlemaine
Caravan Music Club, Bentleigh East
Karova Lounge, Ballarat
Sooki Lounge, Belgrave
Theatre Royal, Castlemaine
Best Regional/Outer Suburban Venue (Under 50 gigs per year) – $3,000 Bendigo Bank cash prize
Blues Train, Queenscliff
Halls Gap Hotel, Halls Gap
Malt Shed, Wangaratta
Meeniyan Town Hall, Meeniyan
Ulumbarra Theatre, Bendigo
Archie Roach Foundation Award for Emerging Talent
Allara Briggs Pattison
DRMNGNOW
Kalyani & Isha
Key Hoo
Robert K Champion
Best Blues Album
Anna Scionti – Orphan Diary
Catfish Voodoo – Cookin' With…
Julian James – Silver Spade
Opelousas – Opelousified
T.K. Reeve – I Wanna Feel Good
Best Country Album
Kate Alexander + Hana Brenecki – Don't You Have Better Things To Do?
Matt Joe Gow – Break, Rattle And Roll
Mick Thomas' Roving Commission – Coldwater DFU
Nathan Seeckts – The Heart Of The City
Sean McMahon – You Will Know When You're There
Best Electronic Act
CORIN
DJ Plead
Kirkis
Rings Around Saturn
Sui Zhen
Best Experimental or Avant-garde Act
Cat Hope
CORIN (Corin Ileto)
Diimpa (William Elm)
Naretha Williams
Uboa (Xandra Metcalfe)
Best Folk or Roots Album
Cat & Clint – The Days That Used To Be
Lucie Thorne – KITTY & FRANK
The Maes – The Maes
Roolya Boolya – Running to You
The Teskey Brothers – Run Home Slow
Best Heavy Album
Blackhelm – Dark Clouds of the Inferno
Religious Observance – Utter Discomfort
Suldusk – Lunar Falls
Uboa – The Origin of My Depression
Vexation – Journey Beyond Mortality
Best Hip Hop Act
Cool Out Sun
DRMNGNOW
Kaiit
Remi
Sampa The Great
Best Intercultural Act
Cool Out Sun
Gordon Koang
Iaki Vallejo
Përolas
The Public Opinion Afro Orchestra
Best Jazz Album
Adam Simmons – The Usefulness of Art
Adam Spiegl – Melancholiac
Andrea Keller – Transients Vol. 1
Spirograph Studies – Kindness, Not Courtesy
Various Artists – Sunny Side Up
Best Reggae and Dancehall Act
Echo Drama
Jah Tung
Quashani Bahd
The Shottaz
Yaw Faso
Best Rock/Punk Album
Amyl and the Sniffers – Amyl and the Sniffers
HEXDEBT – Rule Of Four
Stonefield – Bent
Tropical F*ck Storm – Braindrops
V – So Pure
Best Soul, Funk, Gospel or RnB Album
Allysha Joy – Acadie: Raw
Clever Austin – Pareidolia
Cool Out Sun – Cool Out Sun
Laneous – Monstera Deliciosa
The Putbacks – The Putbacks
The Music Victoria Awards
Wednesday 20 November 2019 – Melbourne Recital Centre
Doors: 7.30pm
Performing live: Vika and Linda Bull, Gordon Koang, Suldusk, Philly, Grand Salvo
$50 General Admission or $20 for Music Victoria members
Tickets on sale 10am Monday 21 October at
www.melbournerecital.com.au/events/2019/music-victoria-awards
Access the Music Victoria Members Discount code by logging in here:
www.musicvictoria.com.au/members/professional-development-and-events-discounts
Become a Music Victoria member:
www.musicvictoria.com.au/membership-types